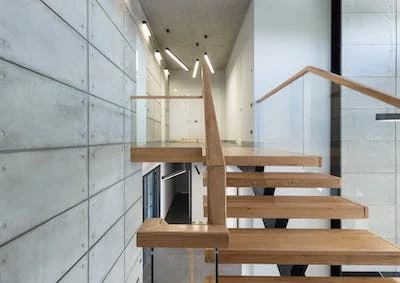 Glass railings offer a perfect combination of safety, elegance, and unobstructed views, making them an ideal choice for your deck or home. Whether you have a stunning view of the surrounding landscape or you simply want to create an open and airy space, glass railing for a deck or home provide a sleek and modern solution. In this guide, we will explore the benefits of glass railings and how they can enhance the beauty and functionality of your deck or home.
1. Unobstructed Views:
One of the key advantages of glass railings is their ability to provide unobstructed views. Unlike traditional railings that use solid materials such as wood or metal, glass railing for a deck or home offer a transparent barrier that allows you to enjoy the scenery without any visual obstructions.
Whether it's a picturesque landscape, a serene garden, or a beautiful sunset, glass railings ensure that nothing comes between you and the view.
2. Safety and Security:
While glass railings provide a clear view, they are also designed with safety and security in mind. The glass panels used in these railings are made from tempered or laminated glass, which is highly durable and resistant to breakage. This ensures that the railings provide a sturdy and reliable barrier, protecting you and your loved ones from accidental falls while still maintaining an open and spacious feel.
3. Sleek and Modern Aesthetics:
Glass railings add a touch of sophistication and modernity to any deck or home. The sleek and minimalist design of glass railings complements various architectural styles, from contemporary to traditional. They create a seamless and elegant look that enhances the overall aesthetic appeal of your space, making it appear more spacious, open, and inviting.
4. Easy Maintenance:
Maintaining glass railings is relatively simple compared to other railing materials. The smooth surface of the glass is easy to clean and requires minimal upkeep. Regular wiping with a glass cleaner is usually sufficient to keep the railings looking pristine.
Additionally, glass railings are resistant to rust, corrosion, and weather damage, making them a durable and long-lasting choice.
5. Versatility and Customization:
Glass railings offer versatility and customization options to suit your specific preferences and design needs. They can be customized in terms of glass thickness, tint, and finishes, allowing you to achieve the desired level of privacy and aesthetic appeal. The hardware components, such as posts and handrails, can also be chosen to complement your deck or home's overall design and style.
With their unobstructed views, safety features, sleek aesthetics, easy maintenance, and customization options, glass railings are a stylish and practical choice for your deck or home.
Embrace the elegance and modernity of glass railings and enjoy the beauty of your surroundings without compromising safety or obstructing the view. Enhance the functionality and aesthetics of your space with glass railings, and create a beautiful and inviting atmosphere for relaxation, entertainment, and enjoyment.