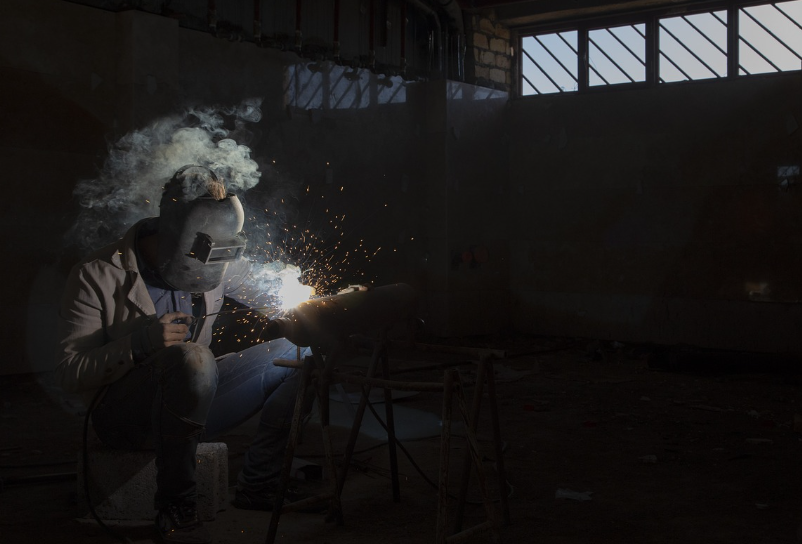 Metal has long been celebrated for its strength, durability, and versatility in architectural and design applications. Custom metalwork can make a significant impact when it comes to adding a touch of elegance, sophistication, and structural integrity to your home. There are many types of welding that can enhance your home. From glass railings and aluminum railings to custom steelwork, wrought iron canopies, and balcony railings, partnering with skilled custom welders opens the door to endless design possibilities.
Why Custom Metalwork?
Custom metalwork can add a touch of sophistication, elegance, and structural integrity to your home. Skilled custom welders can help you create one-of-a-kind pieces, whether it's a sleek and modern glass railing for your balcony or an ornate wrought iron canopy for your entryway. Custom welders are pros at many types of welding, no matter what your specific needs.
Metal railings, canopies, and decorative elements are not only visually appealing but also durable and long-lasting. They play a crucial role in safety and security while enhancing the curb appeal of your home. Custom metalwork can seamlessly integrate with other design elements and adapt to various design styles. By choosing metal for your home's design elements, you're making an environmentally conscious choice.
The Benefits of Working with Welding Pros
Hiring experienced welding pros for your metal fabrication project provides many advantages. Their expertise allows them to complete work quickly and correctly the first time, avoiding costly re-dos. Professionals have access to advanced equipment and techniques, ensuring more durable and higher quality welds.
Licensed welders understand safety protocols to protect workers. With extensive training, pros can handle complex and specialized welding jobs. They free you from having to learn the skills yourself. Overall, professional welders' capabilities justify their services, delivering excellent results and reliability.
Custom metalwork is a versatile and durable way to add luxury and sophistication to your home. It can be used for gates, railings, and balconies, and can complement other design features in your home. Metalwork is also adaptable to any design style, making it a smart investment for homeowners looking to enhance their property's appearance.
Unlike other materials that may require frequent repairs or replacement, metal can withstand the elements and retain its beauty and functionality for many years with proper care and maintenance. Custom welders can guide how to care for your metal creations, including regular cleaning, rust prevention, and occasional touch-ups.
5 Questions to Ask When Hiring a Welding Contractor
What materials and welding processes are you experienced with? You want to make sure they have expertise relevant to your project.
Are you licensed and certified? Licenses and certifications indicate proper training and qualifications.
Can I see examples of your previous work? A portfolio will give you an idea of their welding capabilities.
Do you have liability insurance and bonding? This protects you in case of damages or uncompleted work.
What safety practices do you follow? Proper safety protocols protect workers and work sites from hazards.
Contact Pro Weld Today
Custom metalwork provides a range of design possibilities to enhance your home's beauty, safety, and functionality. Custom welders bring a level of expertise and craftsmanship that ensures your metal creations are not only visually stunning but also built to last.
You can choose from a variety of metalwork options such as glass railings, aluminum railings, custom steelwork, wrought iron canopies, and balcony railings to make a bold statement or add subtle elegance to your home. Working with custom welders allows you to elevate your living space with unique and long-lasting metal creations.