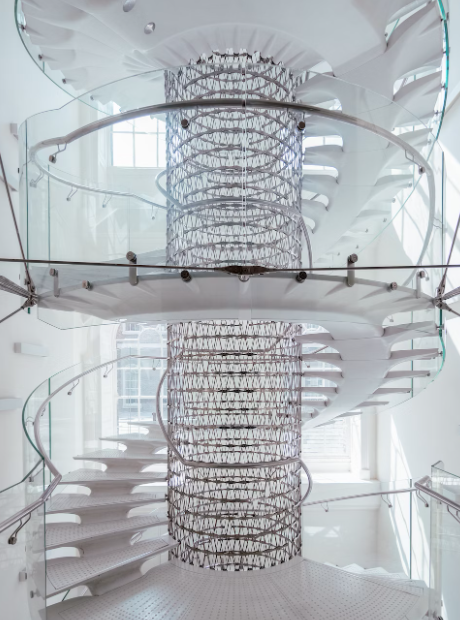 Custom welding is a versatile and often underutilized resource for homeowners in suburban areas. When it comes to home improvement and design, the possibilities of custom welding are nearly endless. From decorative elements and longlasting wrought iron paint to functional additions, custom welding can add both beauty and practicality to your suburban home. In this article, we'll explore benefits of custom welding that you might not be aware of.
1. Tailored to Your Style and Needs
One of the most significant benefits of custom welding is that it allows you to create pieces that are tailored to your specific style and needs. Whether you want a unique handrail, a decorative gate, or a personalized outdoor fire pit, custom welding can bring your vision to life. With the help of a skilled welder, you can design pieces that perfectly complement your home's aesthetics and serve your unique requirements like durable wrought iron paint or customized design elements.
2. Endless Design Possibilities
Custom welding opens the door to endless design possibilities. The only limits are your imagination and the expertise of the welder you work with. From intricate and artistic patterns to simple and functional structures, custom welding can create almost anything you envision. It's an ideal way to make a statement or add a touch of elegance to your suburban home.
3. Durable and Long-Lasting
Welded structures are known for their durability and longevity. They can withstand harsh weather conditions, making them perfect for outdoor use. Custom welded pieces are often crafted from materials like steel or iron, which are highly resistant to wear and tear. This means that your investment in custom welding will stand the test of time, requiring minimal maintenance.
4. Increased Home Value
Custom welding can significantly increase the value of your suburban home. Unique, well-crafted wrought iron railings, decorative gates, and other custom welding elements add to the visual appeal of your property. Potential buyers are often attracted to homes with custom welding because it demonstrates care and attention to detail in the design and maintenance of the property.
5. Safety and Security
Custom welding can enhance the safety and security of your suburban home. Customized gates and fences can be designed to meet your specific security needs while providing an aesthetically pleasing barrier to your property. Additionally, handrails and guardrails can be customized to ensure the safety of your family and guests on stairs and balconies.
6. Functional and Space-Saving Solutions
Custom welding is not limited to decorative elements; it can also provide functional and space-saving solutions. For instance, a custom-built spiral staircase can save space while adding a unique design feature to your home. Custom-made shelves, brackets, or storage solutions can optimize your storage space, helping you make the most of your suburban home's square footage.
Contact ProWeld Today
Whether you're looking to enhance the visual appeal of your home, increase its value, improve safety and security, or create functional and space-saving solutions, custom welding is a valuable resource. The durability, versatility, and endless design possibilities of custom welding make it an excellent choice for homeowners who want to add a touch of uniqueness and elegance to their suburban homes.
By collaborating with a skilled welder, you can bring your vision to life and enjoy the many advantages of custom welding in your home improvement and design projects. Call us today.