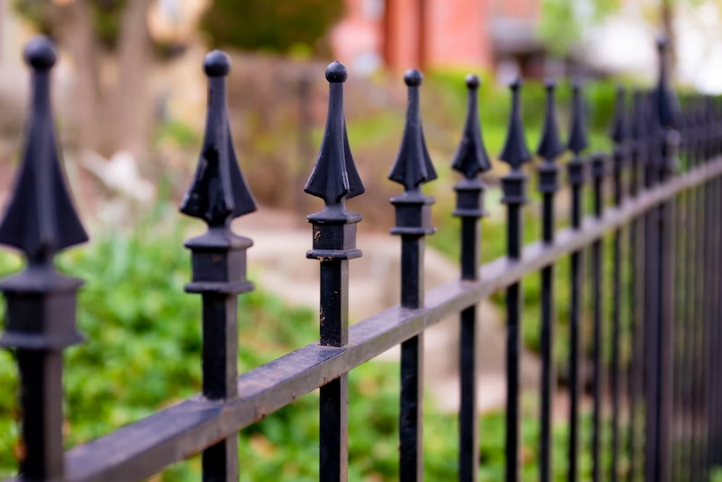 As the leaves begin to change and the crisp autumn air settles in, Toronto homeowners are presented with the perfect opportunity to enhance their luxury properties. Have you considered the timeless elegance and security that gates of wrought iron can bring to your abode? This fall, unlock the hidden benefits of wrought iron fencing beyond mere aesthetics. Discover why this architectural marvel deserves a prime spot in your property transformation plans.
Elegance Redefined: The Aesthetic Allure of Wrought Iron
There's a reason why wrought iron has stood the test of time in luxury design. The intricate craftsmanship and classic appeal of wrought iron fencing can instantly elevate the visual aesthetics of your home. The delicate yet sturdy lines of gates of wrought iron create an artistic boundary that exudes sophistication and charm, making a statement that captivates from every angle.
Whether your property boasts a contemporary facade or a more traditional exterior, wrought iron seamlessly adapts, enhancing its grandeur.
Security Amplified: The Unseen Shield of Protection
Beyond its artistic flair, wrought iron fencing is an unyielding shield, fortifying your home with an added layer of security. Its robust construction and resilient composition deter unwanted intruders, making it a practical choice for safeguarding your loved ones and cherished possessions.
The sturdy nature of wrought iron fencing and its elegant design provide a seamless blend of beauty and security. This dynamic brings unparalleled peace of mind to Toronto homeowners.
Seasonal Resilience: The Fall-Friendly Features
Fall weather in Toronto can be unpredictable, but your fence doesn't have to be. Wrought iron's durability is unmatched, making it the ideal choice for the changing seasons. Unlike wood that can warp or rot, wrought iron stands resilient against the elements.
Its rust-resistant properties ensure that your fence will retain its allure without compromise, even during the rainy and chilly fall months. Embrace the beauty of autumn without worrying about maintenance – that's the promise of wrought iron.
Low-Maintenance Elegance: The Effortless Advantage
Convenience is key when it comes to maintaining the allure of your luxury home. Wrought iron fencing embraces this principle with open arms. Wrought iron is remarkably low-maintenance, unlike its wooden counterparts that demand frequent staining or painting.
A simple wipe-down with a damp cloth can restore its gleam; occasional inspections are needed to keep it impeccable. This gives you more time to relish the changing seasons and less time fretting over upkeep.
Versatility Explored: The Compatibility Factor
Luxury homes in Toronto come in various styles, and the versatility of wrought iron fencing seamlessly complements them all. Whether your property boasts a Victorian-inspired charm or a modern minimalist allure, wrought iron can be tailored to match your aesthetic aspirations. It can be adorned with intricate scrolls, geometric patterns, or simple lines – endless possibilities. Wrought iron transforms into a canvas that mirrors your unique design sensibilities.
Contact Pro Weld Today
As Toronto homeowners gear up for the fall season, the allure of wrought iron fencing beckons. Its artistic appeal, security prowess, and low-maintenance elegance make it an irresistible addition to any luxury property.
With its ability to withstand the changing seasons while enhancing your property's charm, wrought iron fencing is a testament to beauty and practicality. So, this fall, consider adding a touch of artistry in iron to your home and unveiling the wonders this architectural masterpiece can bring. Contact our seasoned professional team at Pro Weld today to elevate your home with gorgeous wrought iron fencing.