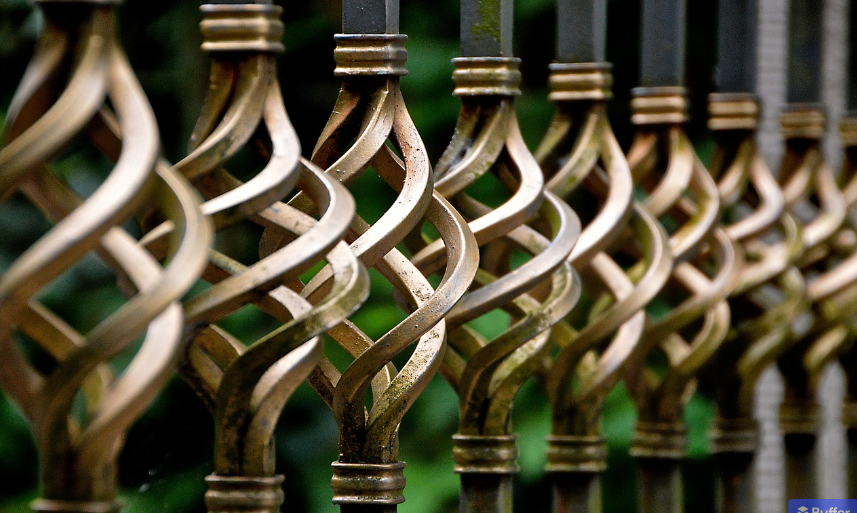 Metal has long been celebrated for its strength, durability, and versatility in architectural and design applications. Custom welding can significantly impact your home by adding a touch of elegance, sophistication, and structural integrity. From glass railings and aluminum railings to custom steelwork, wrought iron canopies, and balcony railings, partnering with skilled custom welders opens the door to endless design possibilities. 
1. Unique Design
Custom welders have the expertise and craftsmanship to make your vision a reality. Whether you envision a sleek and modern glass railing for your balcony, an ornate wrought iron canopy for your entryway, or intricate balcony railings with custom patterns, skilled welders can bring your ideas to life. Custom welding allows you to create one-of-a-kind pieces that perfectly complement your home's style and architecture.
2. Durability and Longevity
Metal is renowned for its durability and longevity. When you invest in custom metalwork for your home, you're making a long-term investment. High-quality metals, expert welding techniques, and proper finishing ensure that your metal creations withstand the test of time, even in challenging weather conditions.
3. Safety and Security
Metal railings, particularly those used for balconies and staircases, play a crucial role in safety and security. Custom metal railings are built to meet safety standards and codes, providing a secure barrier and aesthetic appeal to your home. With custom designs, you can achieve both functionality and elegance.
4. Versatility in Materials
When it comes to custom welding, there are several metals to choose from, each having its own unique qualities and visual appeal. Aluminum, for instance, is lightweight, corrosion-resistant, and easy to work with, while stainless steel is strong, durable, and has a sleek, modern look. Wrought iron, on the other hand, is known for its strength and ornamental beauty, and brass is valued for its warm, golden hue and malleability. As a result, whether you're creating a sculpture, a furniture piece, or any other metal product, the choice of material can significantly impact the final result.
5. Attention to Detail
Custom welders are known for their meticulous attention to detail. They take the time to understand your specific requirements and ensure that every weld, joint, and finish is executed with precision. The result is a flawless and aesthetically pleasing piece of metalwork that elevates the overall look of your home.
Contact Us Today
Metal is a sustainable and eco-friendly building material. It is highly recyclable, and custom metalwork often incorporates recycled materials. You're making an environmentally conscious choice by choosing metal for your home's design elements.
In conclusion, custom metalwork offers many design possibilities for enhancing your home's beauty, safety, and functionality. From glass railings to aluminum railings, custom steelwork, wrought iron canopies, and balcony railings, custom welders bring a level of expertise and craftsmanship that ensures your metal creations are not only visually stunning but also built to last.
Whether you want to make a bold statement or add subtle elegance to your home, working with custom welders allows you to elevate your living space with unique and enduring metal creations.